Simulation result
ATTENTION: This is not the data from the scanner of the UBER car. It is a simple approximation of a scene with a pedestrian and a bicycle at a distance of 15 meters to the scanner.
Scanned with a virtual Velodyne HDL-64E. The output is the "raw" noisy scan without further calibration. Reflectivity has not been considered, but at a distance of 15 meters this should not affect the accuracy of this representation.
The scanner is mounted at a height of 2 meters above ground. This is a rough estimate of the mounting position where UBER has mounted the scanner.
Points viewed from the scanner position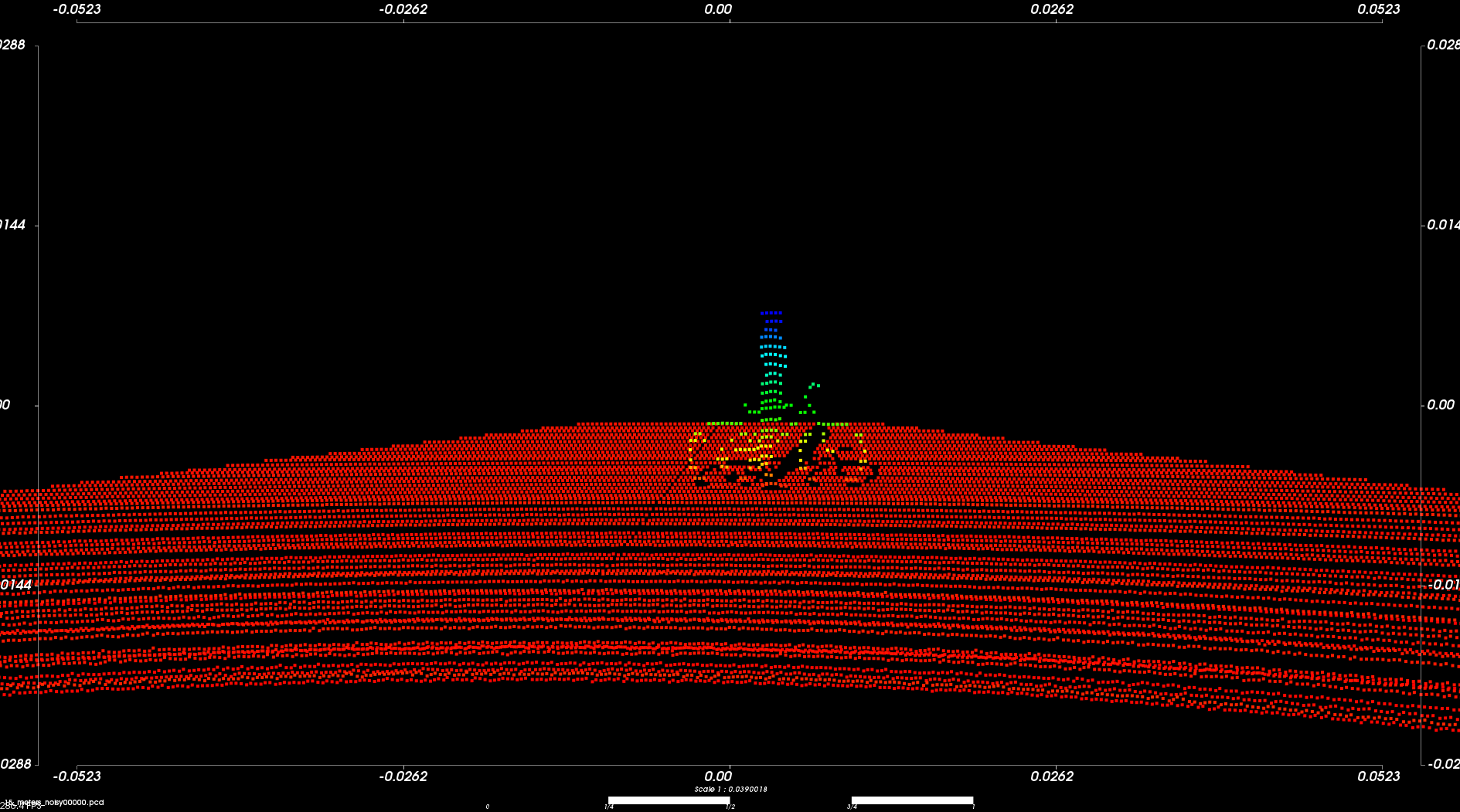 Outside view on the scene
Setup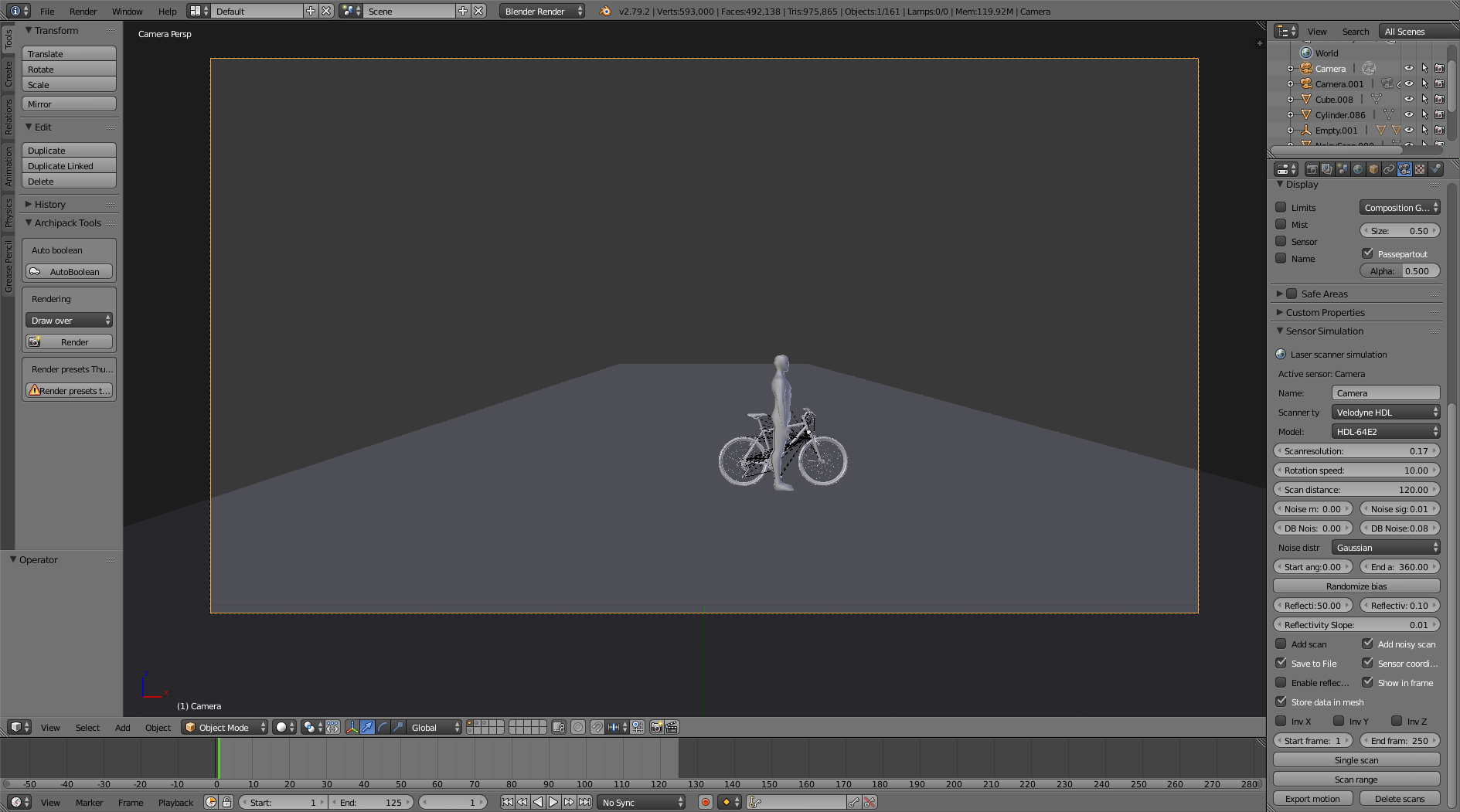 Data
Credits
The models used are from blendswap.com
Name: Mountain Bike [Unibike Mission 2010]
Author: hilux.
Permalink: http://www.blendswap.com/blends/view/72436
Name: Very Low Poly Human Basemesh
Author: tweediez.
Permalink: http://www.blendswap.com/blends/view/55698